Latest News
The work on the new access road via Challies road is now complete. There are still some signs to be erected and this may be a couple of weeks. Taylors Contracting have also carried out some deepening of our existing ponds while they had machines on site so we should end up with better access and better ponds.
The TDC gravel extraction project has enabled the development of another fishing pond nearby. This pond will be managed by Fish and Game and will provide an opportunity for adult licence holders to fish.
The Trustees have confirmed the dates for guide assisted fishout days for the coming season. The dates are 22nd November, 29th of November and the 13th of December. Bookings for the fishout days are essential. Children can be booked in for a 50 minute slot on these dates using the bookings tab on this site.
The ponds will be closed for caregiver/parent supervised fishing by children until the 20th of December. The ponds will then be available for family supervised fishing from the 20th of December until the 31st of March 2021. Users should note the conditions for use that apply during this period.
The old access road off of River Rd. is now closed. The new access road is further on at the intersection of Waimea West Rd. and Challies Rd. For directions see:
Here we can add some news posts. These news posts can have photos, etc.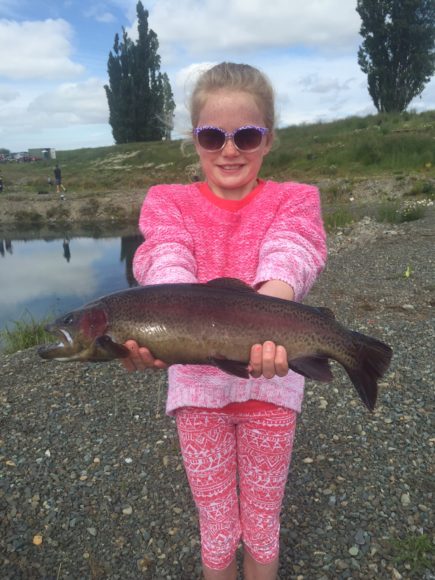 Read more »